This year has been a pretty cool year. I managed to accomplish just about everything on my list. But the best thing by far was taking an art tour of Spain!
Led by Joe Weatherly the trip was an intense tour of Madrid, Segovia, Toledo, Sevilla, Cordoba, and Barcelona. It was hard consideration in taking this trip but I needed something new in my work wanted to see European fashion,  and I am pretty sure Emerson wanted me to go.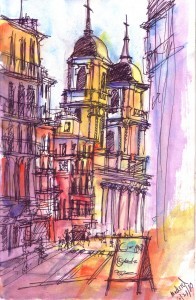 The Prado! Should be followed by a moment of silence. I'd just assume call it "church".  The group left after a few hours, leaving me to wander the 19th Century wing for hours with Depeche Mode on my Ipod. I soon forgot about the Velazquez, El Greco, and Rubens we came to see.  Here, there was something else in the paint! A spirited application, not impressionism but expression! Paint can feel and it should if done well, in my opinion. Emilio Sala, Marciano Fortuny, Jose Carbonero, Sorolla and Eduardo Rosallas. I was content to stand in front of them as long as I wanted and to sketch.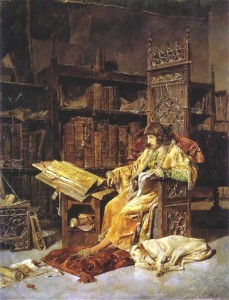 I was so taken with this painting I sketched Carbonero's dog so it would be forever set in my subconscious.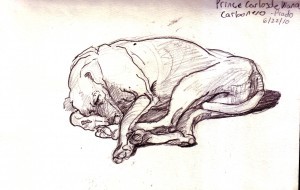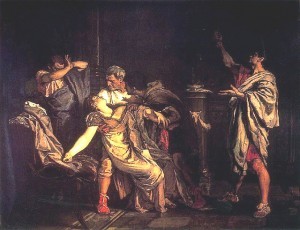 This painting, as I explained in the previous blog post had a huge impact on me.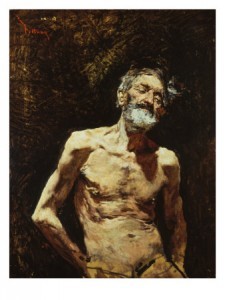 Violence in the application of paint can express both joy and pain.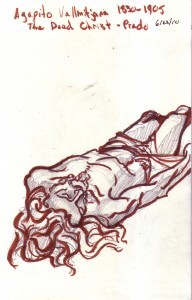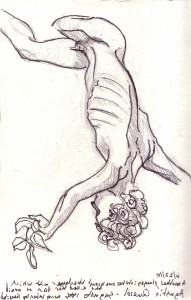 As "The Mercy In You" and "In Your Room" played on my Ipod I sketched and stood in front of these and many more paintings. I had found what I was looking for…
Sorolla's Estate: I was feeling slightly ill from night caps, jet lag and no food but by the time I made it to the garden I felt fine. Paintings everywhere, of all subjects. An entire wall  of  studies. He painted everything, any subject, large or small. I was content to sit in the sun and  learn through osmosis.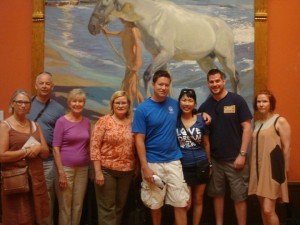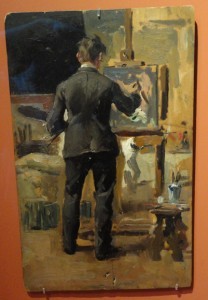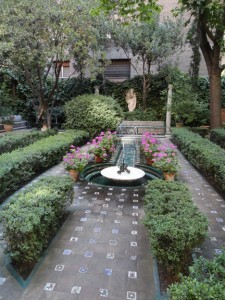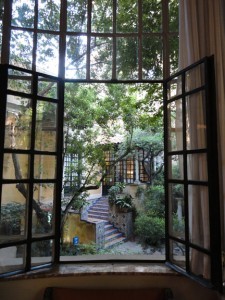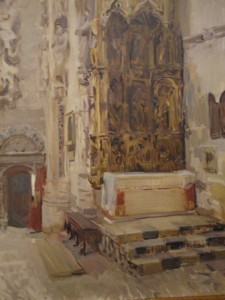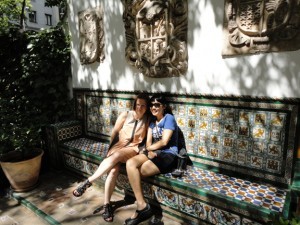 Segovia, so surreal, perhaps because the wine and beer were so refreshing but at night the colors were spectacular. The sky was a vivid cobalt and the building spires on fire with sienna and ochre. Hardly any time to draw and paint but I managed a few sketches. The streets were labyrinthine and it was a full moon, perfect for gecko hunting till 3 am.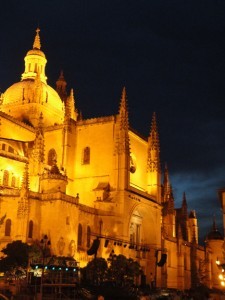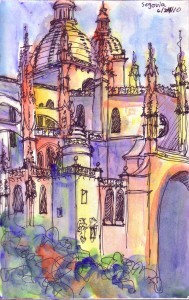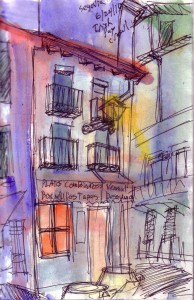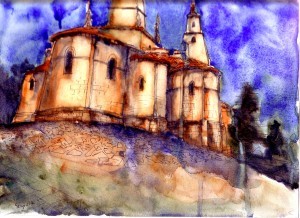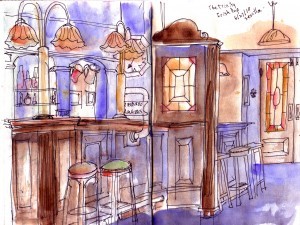 Legend has it that the comic book industry in Europe is a respected and coveted art form. That artists are allowed a significant amount of time to develop work. I am no expert and I can't read Spanish but I was deeply impressed with the variety and quality of art. I got some great books for the flight home and the people were cool enough to let me play with the wookie.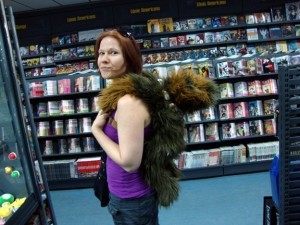 Barcelona! I've wanted to see Gaudi's Casa Mila and Casa Batllo since art school so I was pretty excited. We got in late at night and went out for food and refreshments, schlepping our way back all buzzy and tired I looked up to find myself under the Casa Batllo only 2 blocks from the hotel. There they were, those "cat skull" balconys with the up lights, so wicked awesome! I could not wait to come back tomorrow and see the inside of this legendary building.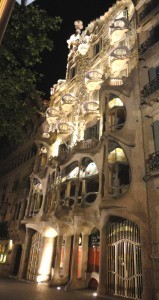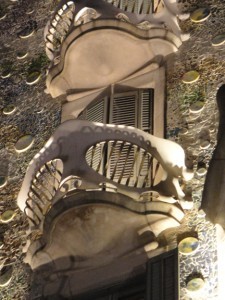 But wait! The next day all of Barcelona was 50% -80% off, what's a fashionista to do but shop, shop, shop! And the  Brandery , Barcelona's trade show for the fashion industry was also going on. One of the group's charismatic members was able to snag a badge and "The Book"  to the show so I was pretty happy to get my hands on "what's next" in European fashion a whole year or so before it gets to the US.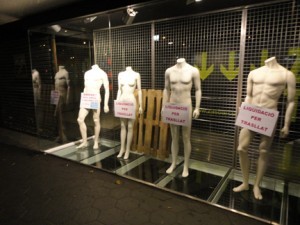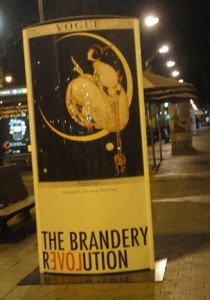 And shopping was bliss, the Gothic Barri is Barcelona's equivalent to NYC's East Village, tons of indie shops and cool new ideas. Most of the designers were running the shops and were happy to talk to a designer from New York.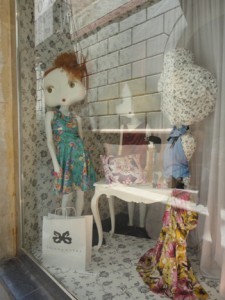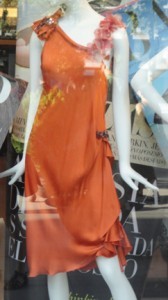 A lot of cool ideas and details. Everyone in Spain dresses nice, it's easy to pick out the Americans. Too bad; the American market could use some creativity.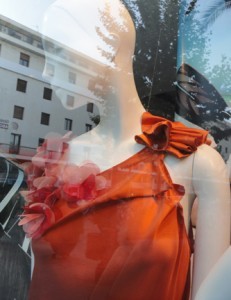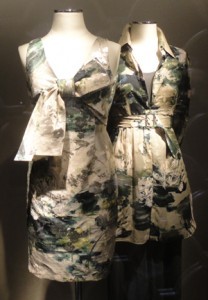 I'm a big fan of art nouveau and Barcelona has some amazing architecture, just about every where you look you'll find a beautiful embellishment. But Gaudi takes the cake and the icing on it.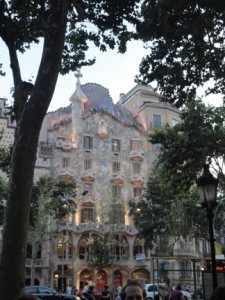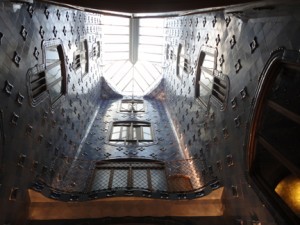 The feel of the Casa Batllo is air and water. A constant feeling of being under water still haunts my subconscious. Incredible the engineering genius Gaudi employed to make certain effects both aesthetic and functional.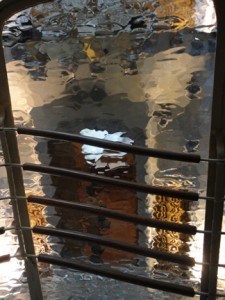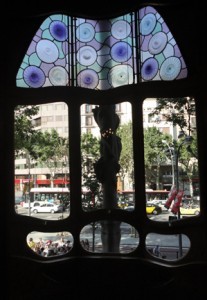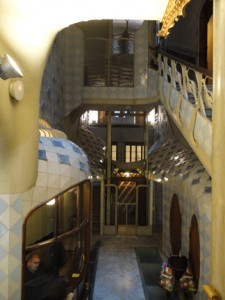 It was a beautiful trip, I came back with a suit case full of art books and clothes. My journal full of ideas and thoughts, here are some quotes I wrote down while on the train going from city to city:
"In every work of genius we recognize our own rejected thoughts. Great works of art have no more affecting lesson for us than this." RWE
"To go into solitude, a man needs to retire as much from his chamber as from society" RWE
"A man should learn to detect and watch that gleam of light which flashes across his mind from within." RWE
"No law can be sacred to me but that of my nature, I am ashamed to think how easily we capitulate to badges and names, to large societies and dead institutions." RWE
"To be great is to be misunderstood…but do your work and I shall know you." RWE
"All that you touch and all that you see is all your life will ever be" Pink Floyd