I had the pleasure of meeting Phil and other awesome guests at 2011

Gigacon

. Talking paint, movies, and music is how we unwind after the day of demos, portfolio critiques and panel discussion. Gigacon is always a great time and I am ever grateful to Bryan Tillman and the faculty at the Art Institute of D.C. to be invited back each year. I left Gigacon so inspired to paint I've been kicking around some new techniques since. So when Phil announced the opening of his "New Machines" show in NYC I was pretty excited to go.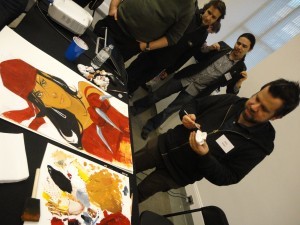 Watching Phil paint at Gigacon made me realize it was possible to be more efficient with the paint and accomplish much. (well, he can, I still have to glaze about 60 layers, but I'm working on it)
"New Machines" opened February 10th and is going through March 5th at

Bold Hype Gallery

It's worth the 5 block walk from the train and 5th floor walk up I promise you.

Standing in front of my favorite painting in the show "Stereo 65", Phil talked about how he accomplishes this texture in acrylic. I've been working on similar effects in watercolor but the opacity of the acrylic here is delicious! It's fantastic, I love this painting.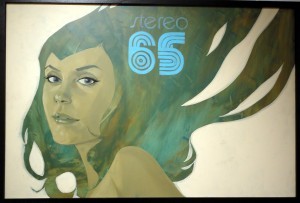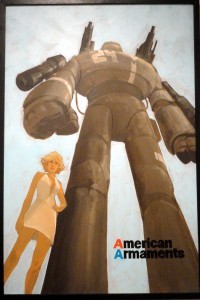 These have a great, beautiful illustrative quality. And then there are these high impact graphic pieces that are just stunning from across the room.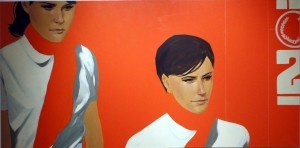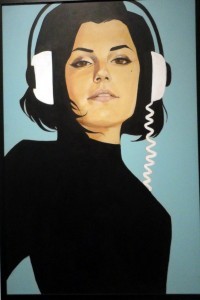 The opening had a good turn out and many of the pieces had already been purchased I've got my eye on these little ones.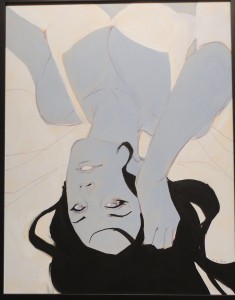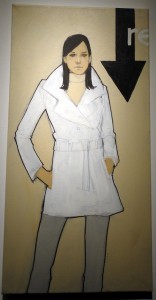 There is a lot more to see so go check it out.

Bold Hype Gallery

is at 547 W. 27th St. 5th floor. Now through March 5th.