Creating a space you love and a lifestyle that speaks to your natural instincts can be a daunting task. I'm here to help you see that it really is very affordable and not as time consuming as you may think. How do you feel when you walk into your home, your office, your child's playroom? Do you feel overwhelmed, a little closed in? Sure, stress exists, but it shouldn't be a fixture in your home, studio, office or bedroom. Let me show you a fun ways to bring color, light and nature into your space without getting dirty or spending too much money and time.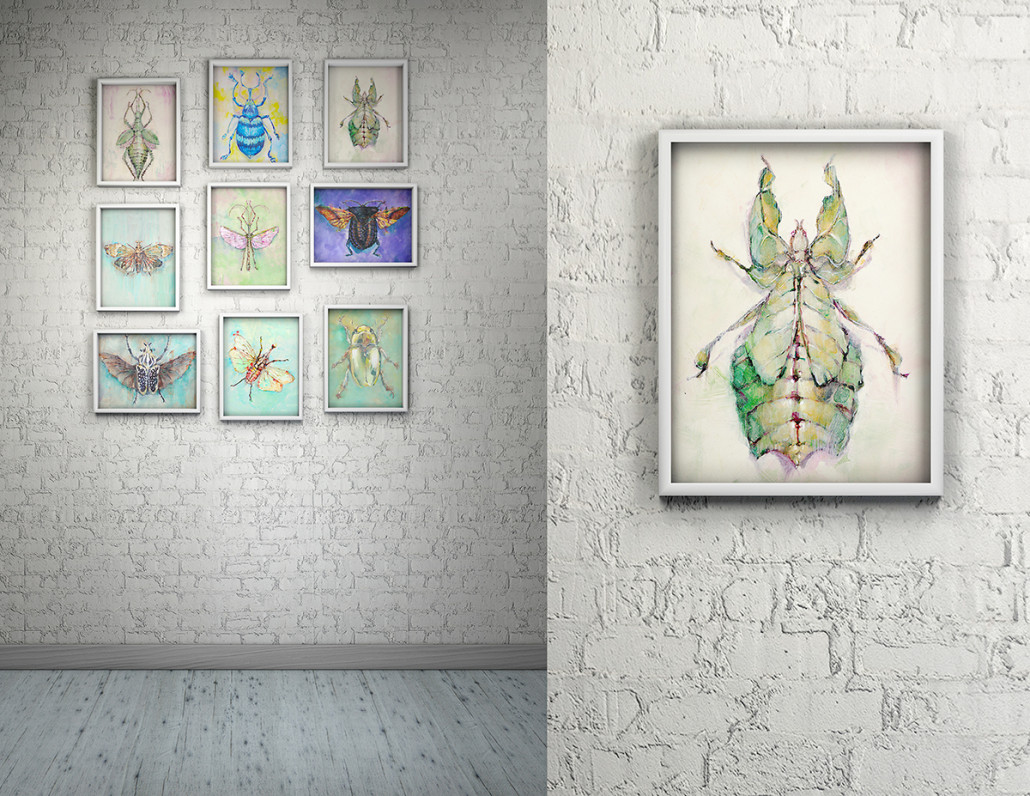 Color is a high impact way to set the tone for any room. When I was in high school I wall papered my bedroom black. It suited me then, but now my apartment is a bright arrangement of blue and red as well as green and purple. I reserved the right to change my mood at any time. Painting your walls may not be an option for you but colorful drips of paint and affordable wall art just might.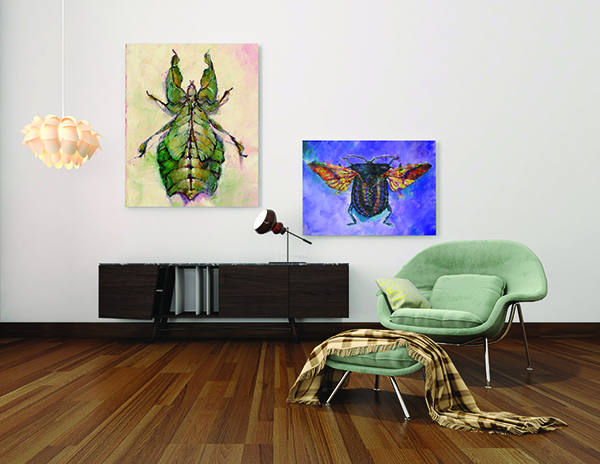 I grew up country and in love with animals, we would catch frogs at the family pond, ride horses with Grandma, and cats and dogs were always around. Natural motifs bring a sense of calm and feelings of "home" to me. That may seem odd in the application of insects, but growing up with the science and study of nature also cultivated an appreciation for these simple yet intricately designed creatures. Since moving to New York City, I especially crave a sense of nature in my home and creative space. So I started collecting specimens and creating hanging gardens.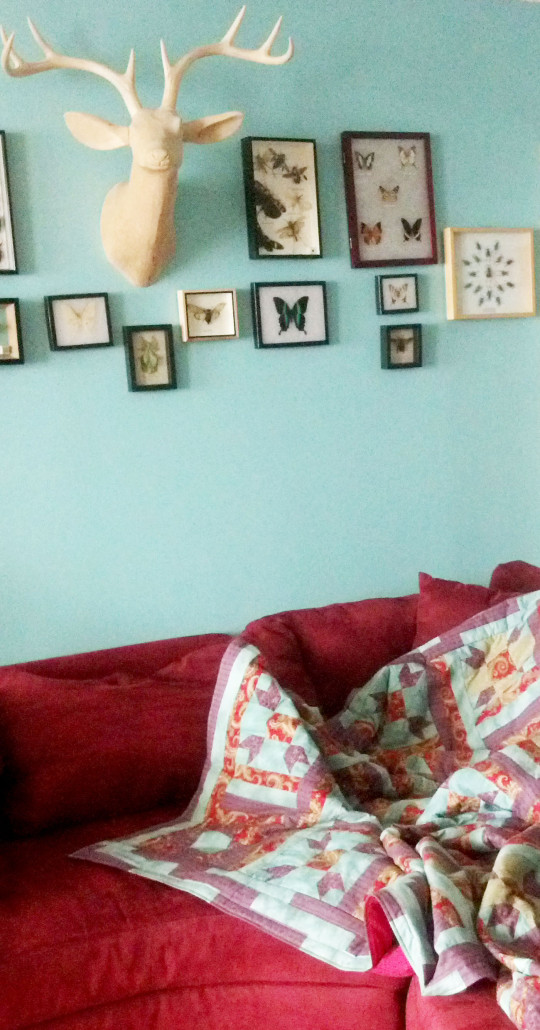 It occurred to me that not everyone has an open invitation for bugs to their home. I also noticed some color variations in the insects that I wondered if they could be enhanced and played with to suite the colors in a room. So I started painting tiny "portraits" of bugs.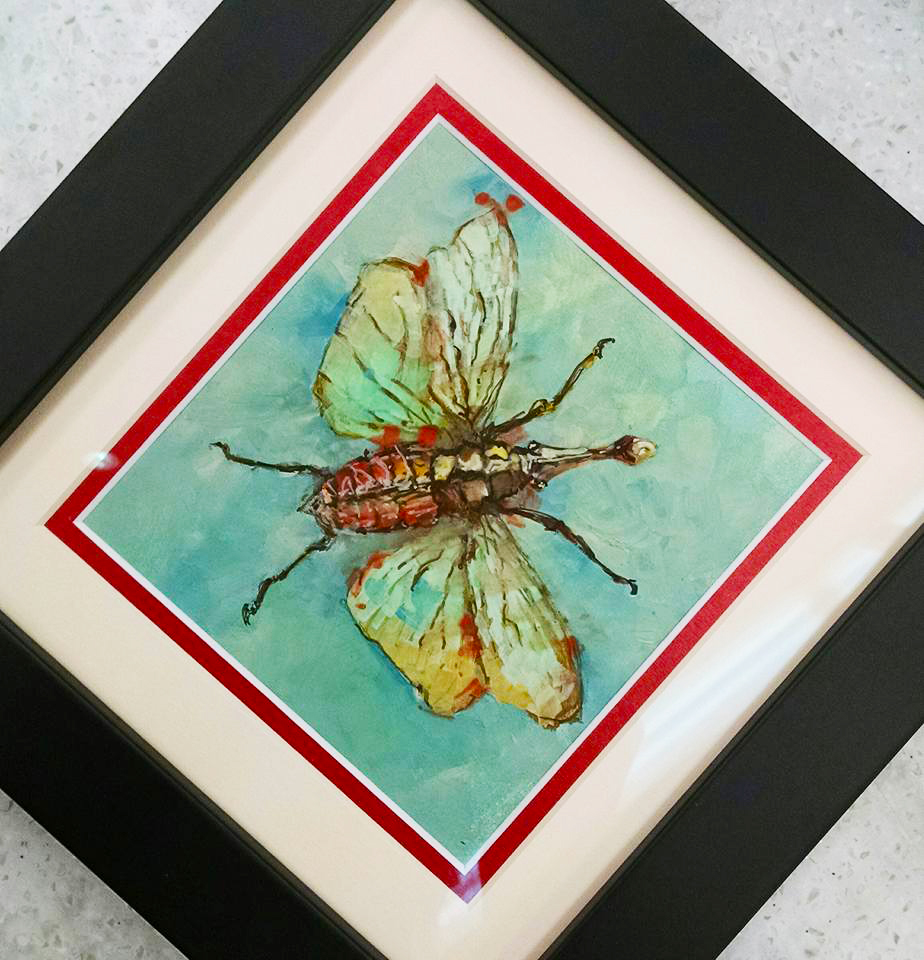 When people saw how pretty or playful they were, they wanted large ones for themselves. So, I decided to "Go Big and Go Home", that is how my "Natural Selection" interior decor series started. I wanted juicy splashes of color to bring feelings of delight and discovery to a room. These bugs have become a favorite element of surprise and playfulness to my clients.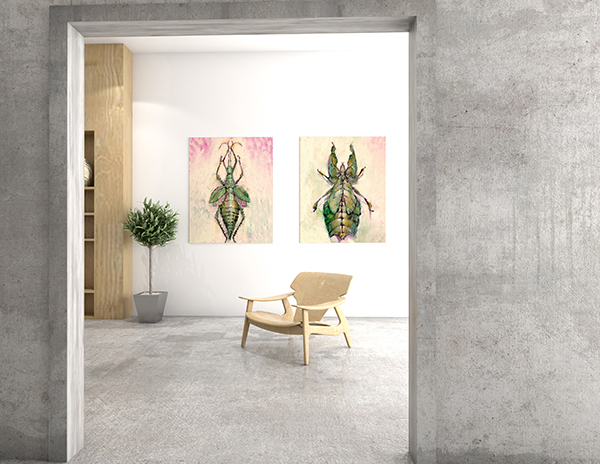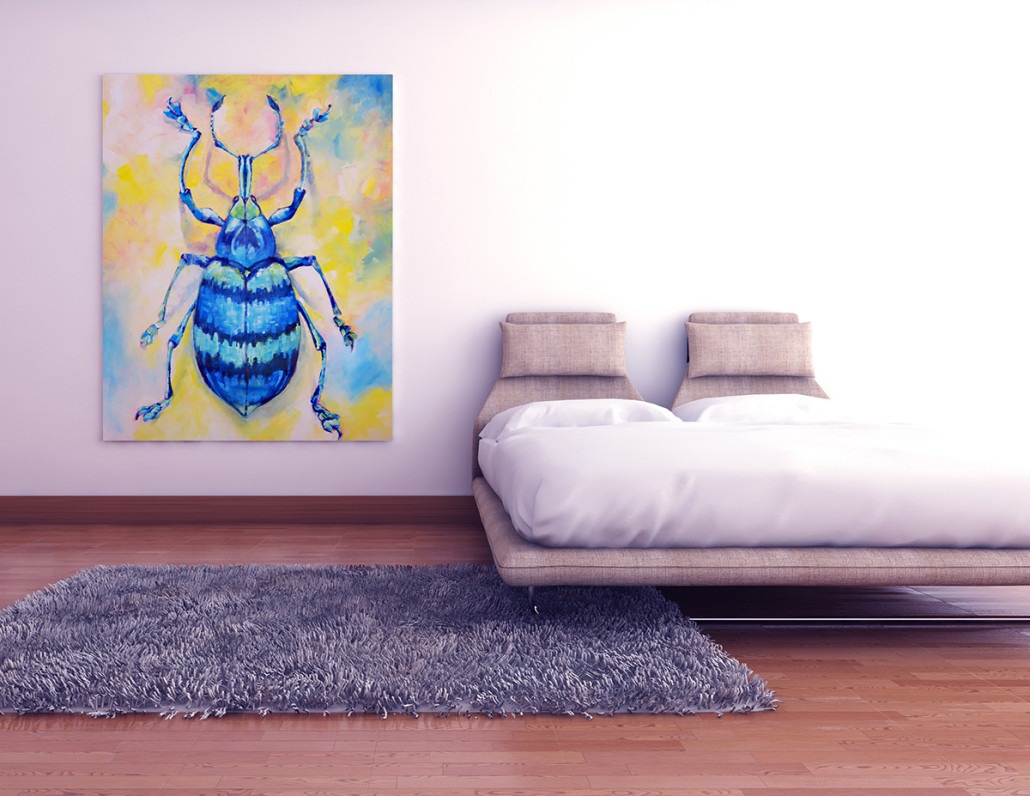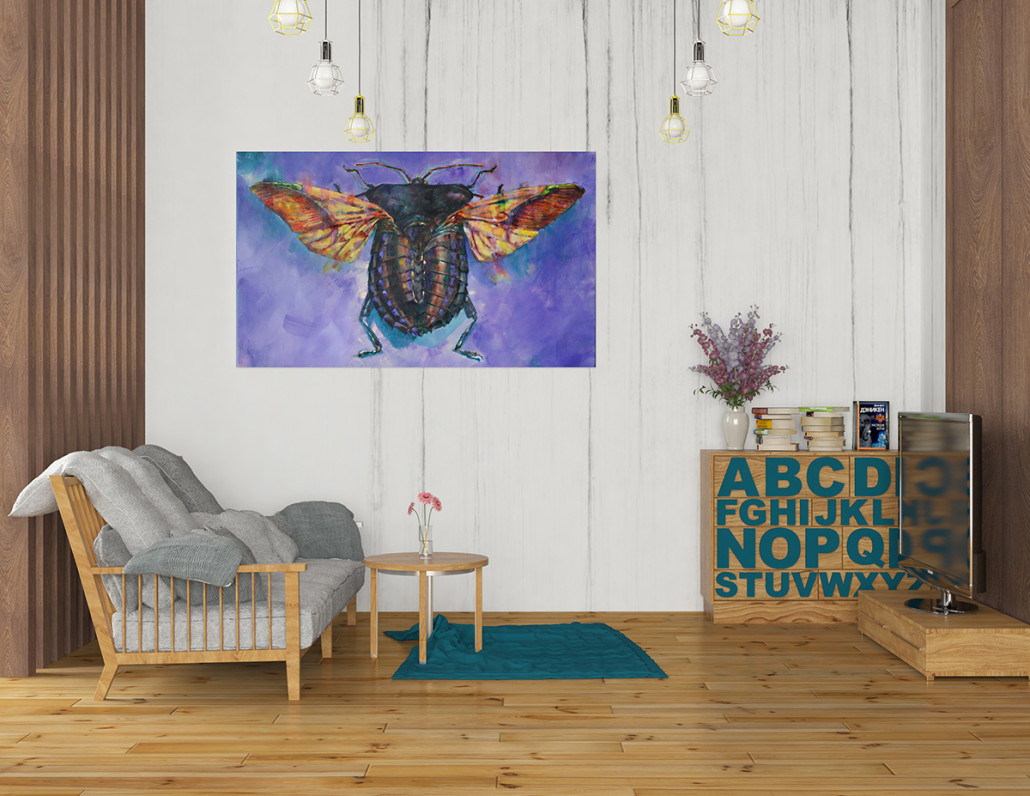 If original work isn't in your budget, high quality matte canvas prints are available at any size, so you can mix and match as well as collect different ones to create a rotating gallery that changes seasonally for your living or working space. You can order any size, so if going big is a little scary, a small pink and green bug may be just the thing for your otherwise uninteresting bathroom.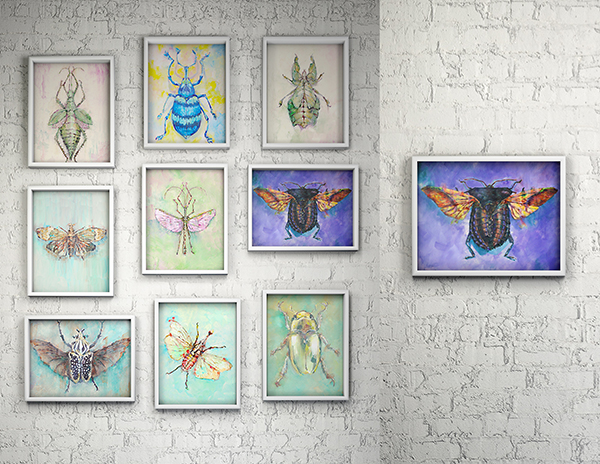 Decorating should be personal and bring out your true colors. Follow your instincts and place things that bring you joy in the small spaces of your every day. I promise, you will feel less stressed and enjoy life's little moments so much more. If you'd like to see what else is available in the way of small prints, check out my Garrott Decor store. You can Pinterest your favorites and come back for inspiration as needed. Follow my own Natural Decor Pinterest board for inspiration and to see how other people bring color and natural motifs into their every day.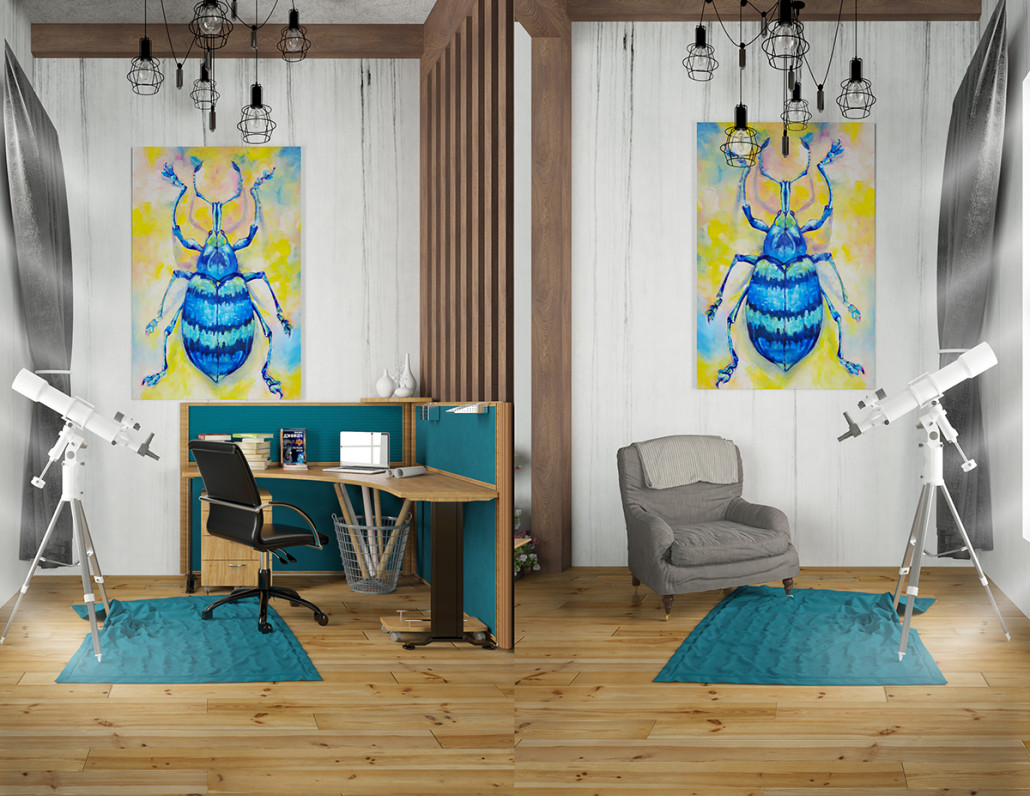 I will be exhibiting "Natural Selection" at the upcoming Art Expo NYC [SOLO] show at booth S504. Stop by and see for yourself how color can inspire.