ArtExpoNYC 2016 was the largest show I've done to date. I've previously shown at Spectrum Fantastic Art Live, IlluxCon, and Ceres Gallery but a show of this scale was a new experience. For the Expo I deviated from my usual fashion related subjects to doing large and small scale insects. Read about why here.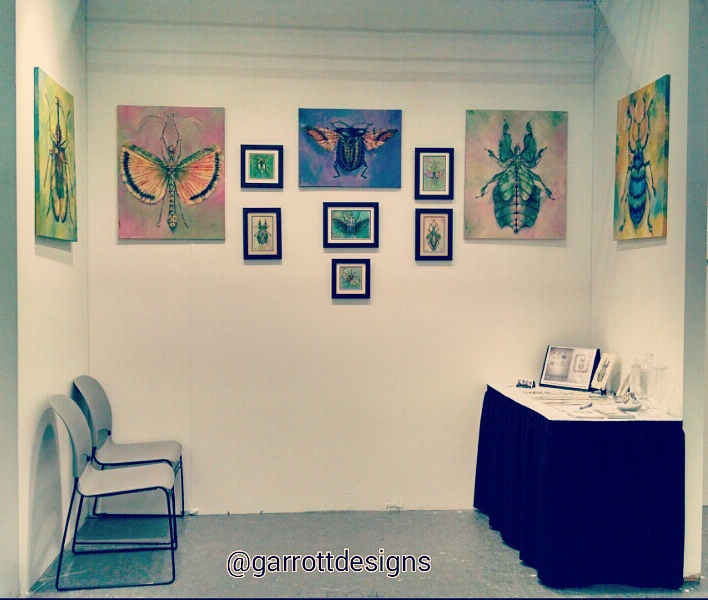 On several occasions, when I pulled out my portfolio of other work, people asked why I didn't hang that work as well. Truth is, I wanted to experiment with a whole new concept, a concept people are a little uncomfortable with but that I wanted to make feminine, and fun with the use of color. Placing the "Natural Selection"series  next to my other work would cause an immediate distraction.  As such, it was wonderful to see and hear comments that I had changed peoples perceptions of insects as decor.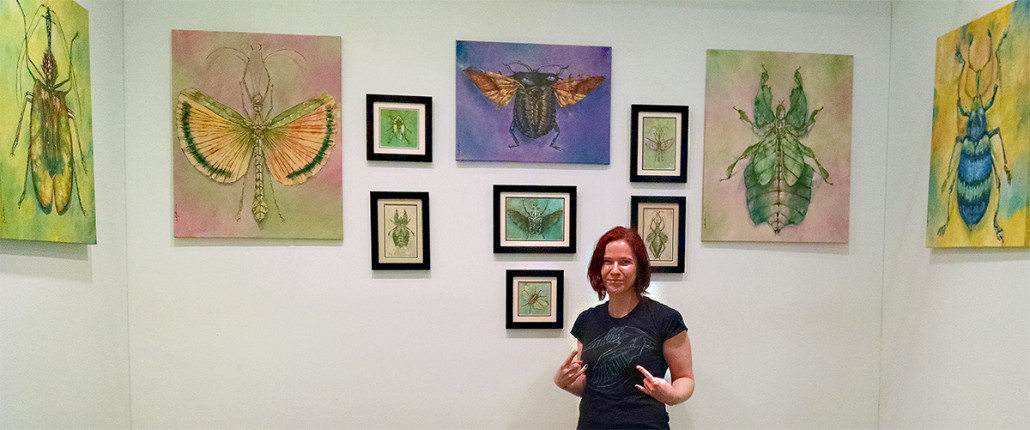 The very best part of the show was the overwhelming support and enthusiasm by friends, acquaintances and strangers. People who reached out to help me prepare for the show, get to and from, sent flowers and helped set up. Friends I haven't seen in a long time came out to say hello. I am so grateful for their support and friendship.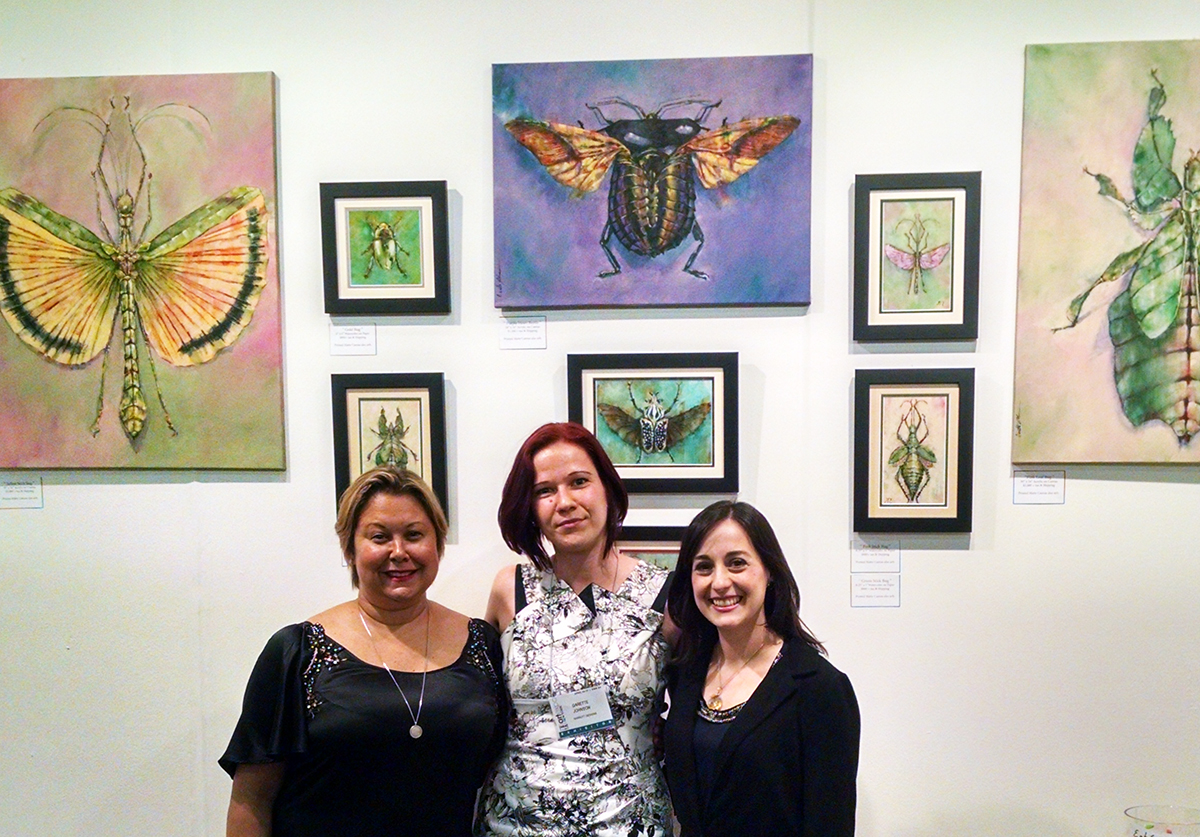 My fashion maven friend Candida came color coordinated in Issey Miyake, isn't she fabulous?!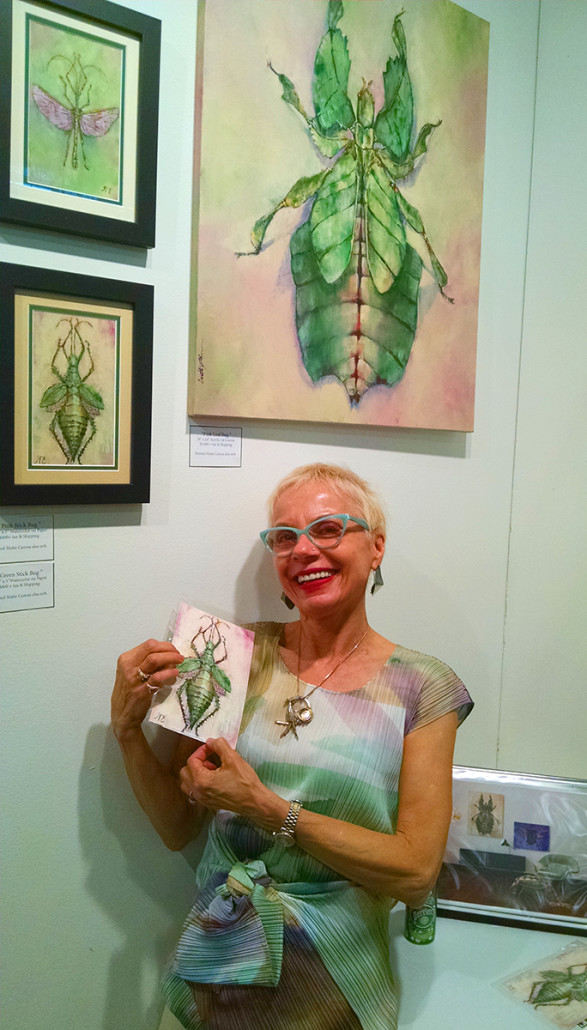 My wonderfully talented interior design friend Kim Depole brought me a tequila worm pop. She's is hilariously on point with exactly the right kind of surprise.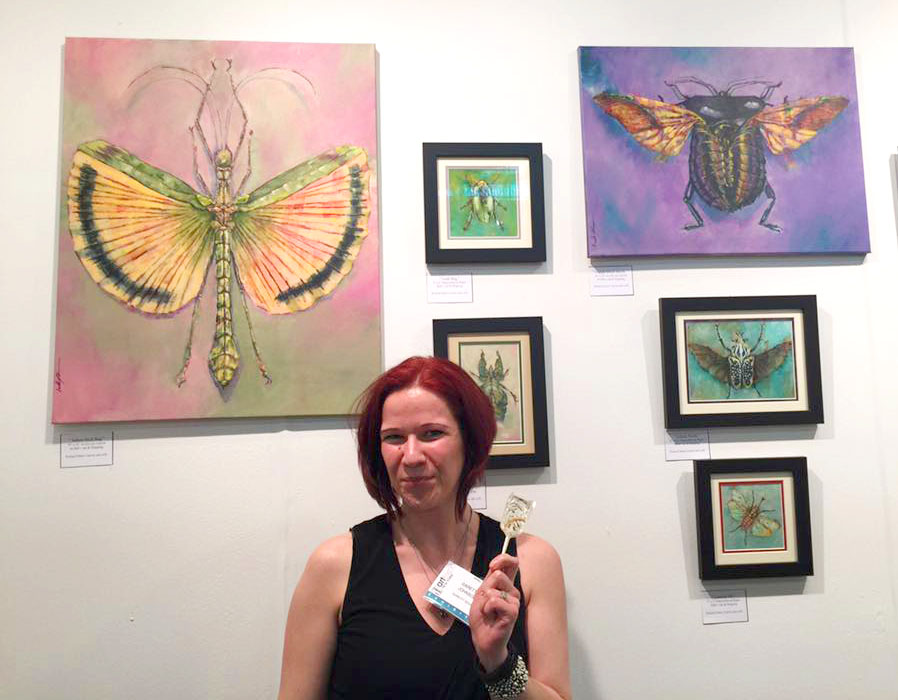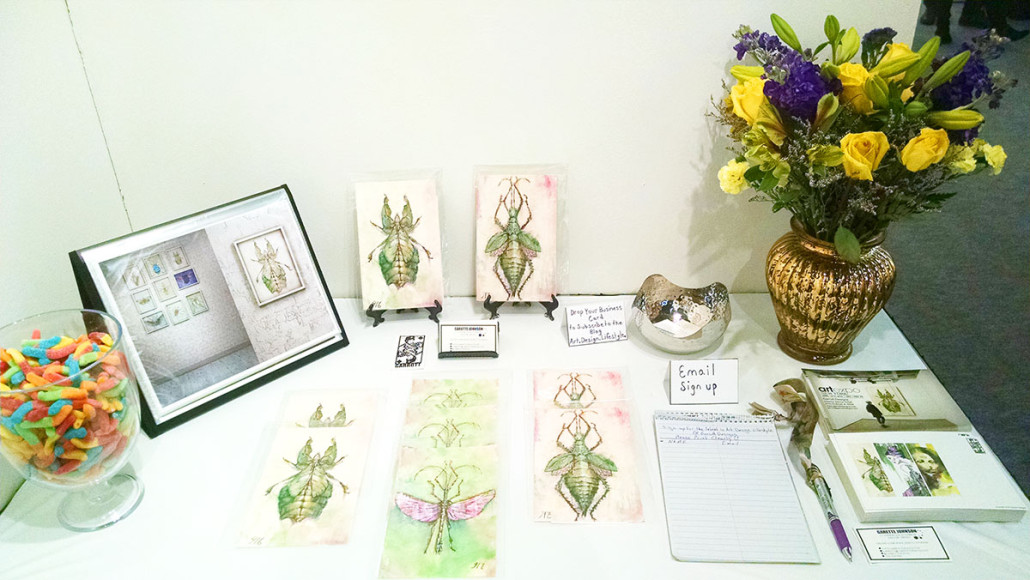 Each day brought slews of new viewers and curious people. Conversations were fun and inspiring as I made new friends and contacts. Only about two people stood in front of my booth and out right poohed the idea of looking at insects. I was OK with that, we must express ourselves after all.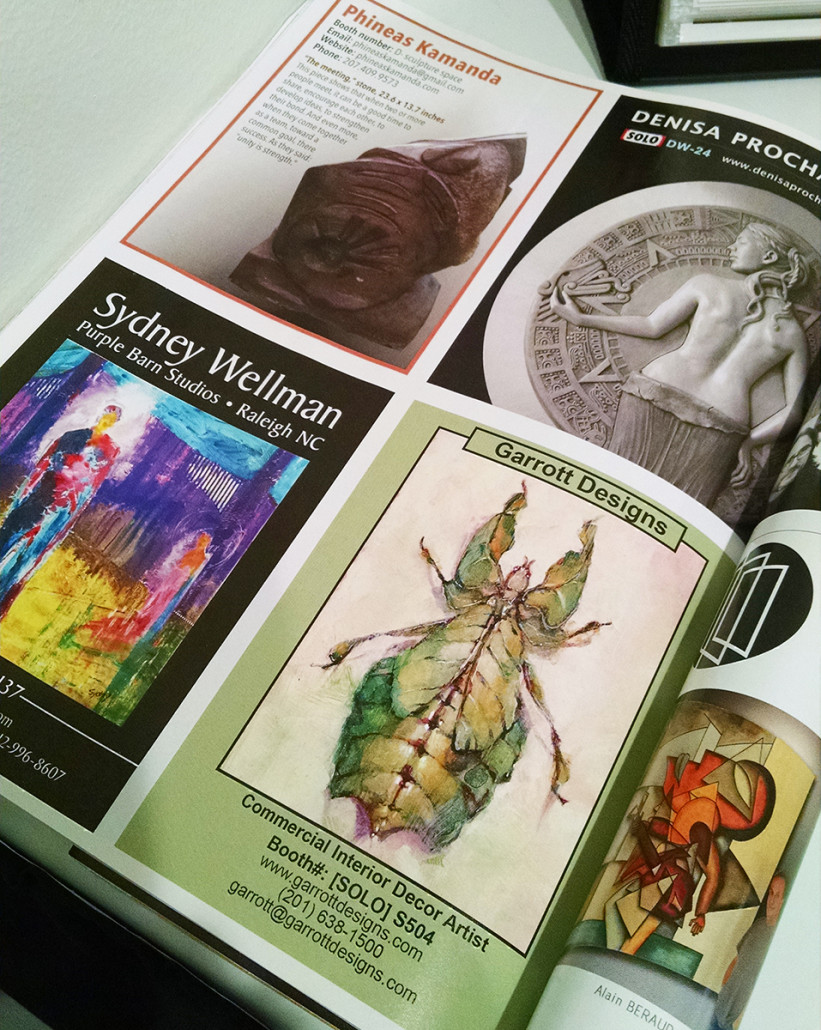 I do however aim to please, so the last day of the Expo I did a panting demo on my "Manneq(in) Depressions" series using watercolor and Gouache.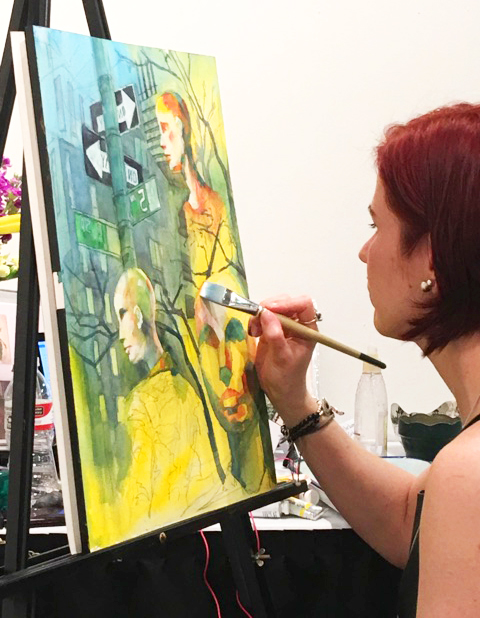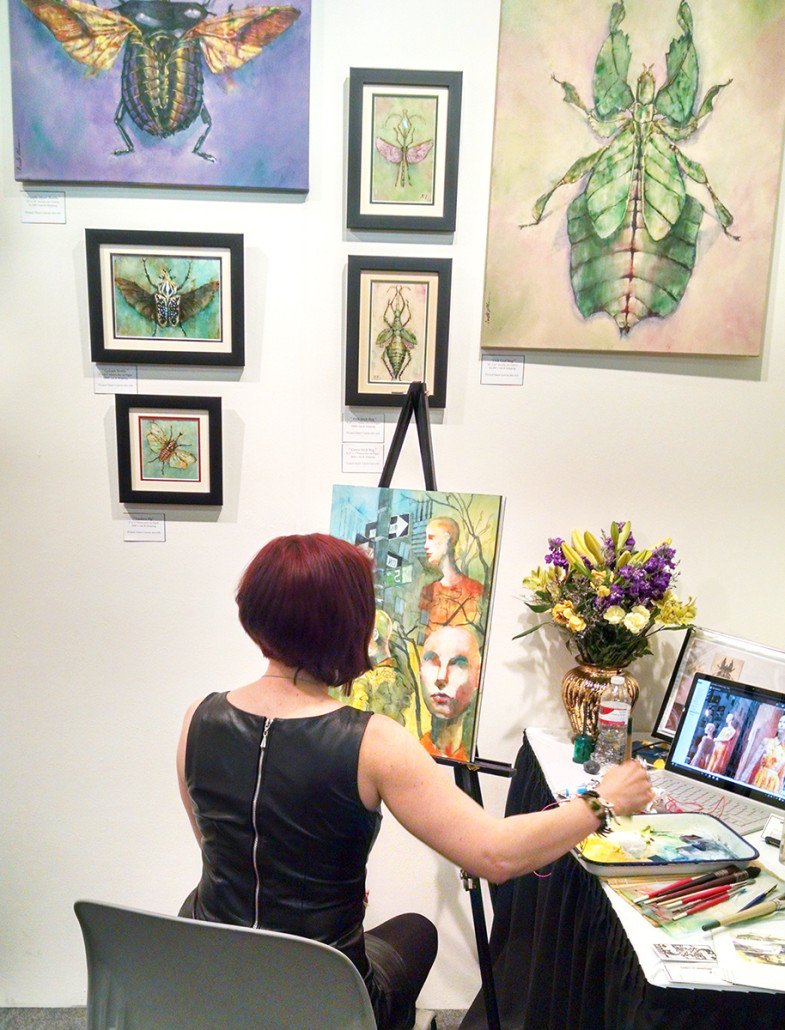 People were interested in how I use watercolor so loosely. It was exciting to meet people from so many backgrounds respond in unique ways to what I was doing. You just don't get this kind of experience painting alone in the studio. I really enjoyed the show and all the people who stopped to tell me I did a cool thing.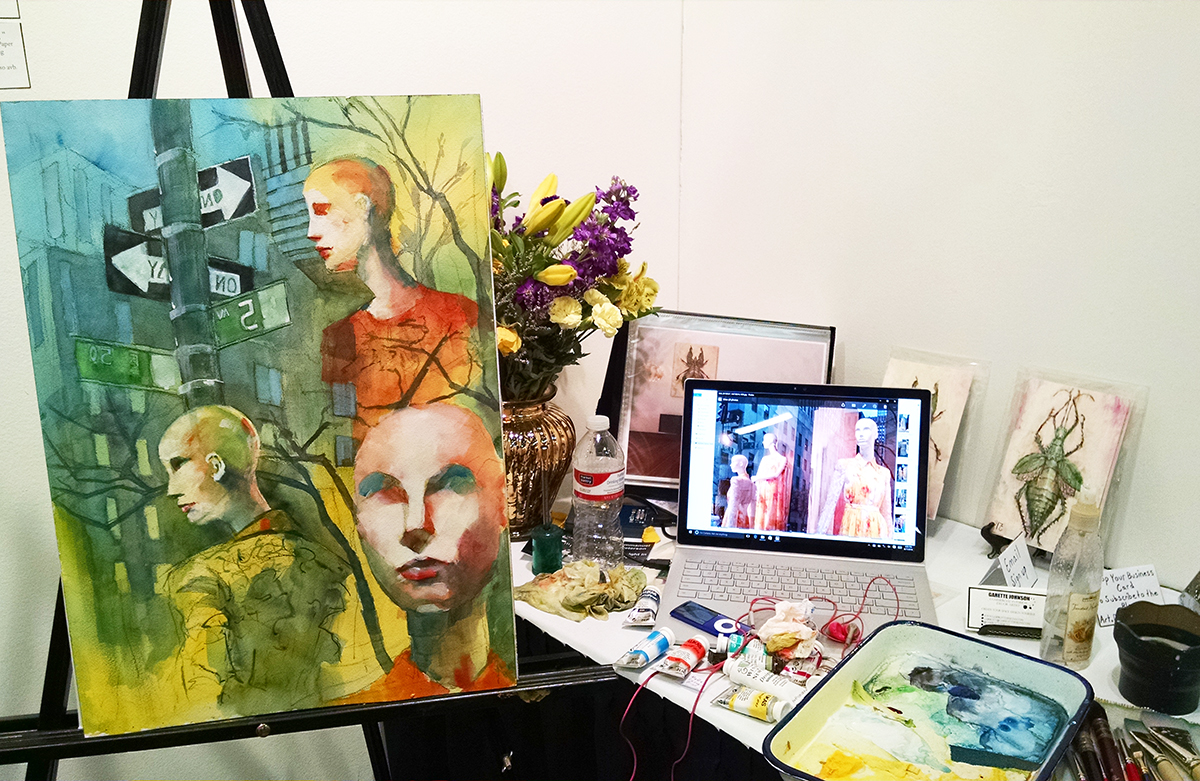 Having this large range of work is why I am so excited to be creating artwork for concept spaces and working with interior designers on ideas for their clients.  So many subjects intrigue me, working in this way allows for collaboration to explore an idea, express it and watch it take context in a designed space. Everything is relative, when your eye dances around a room because someone placed color in effort to direct you, that is a space you've now experienced.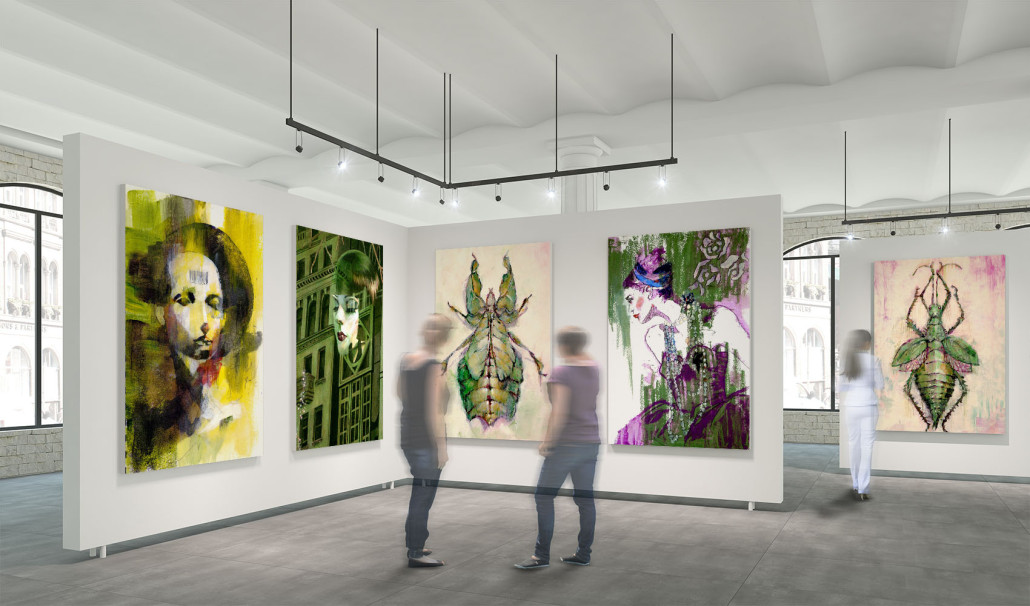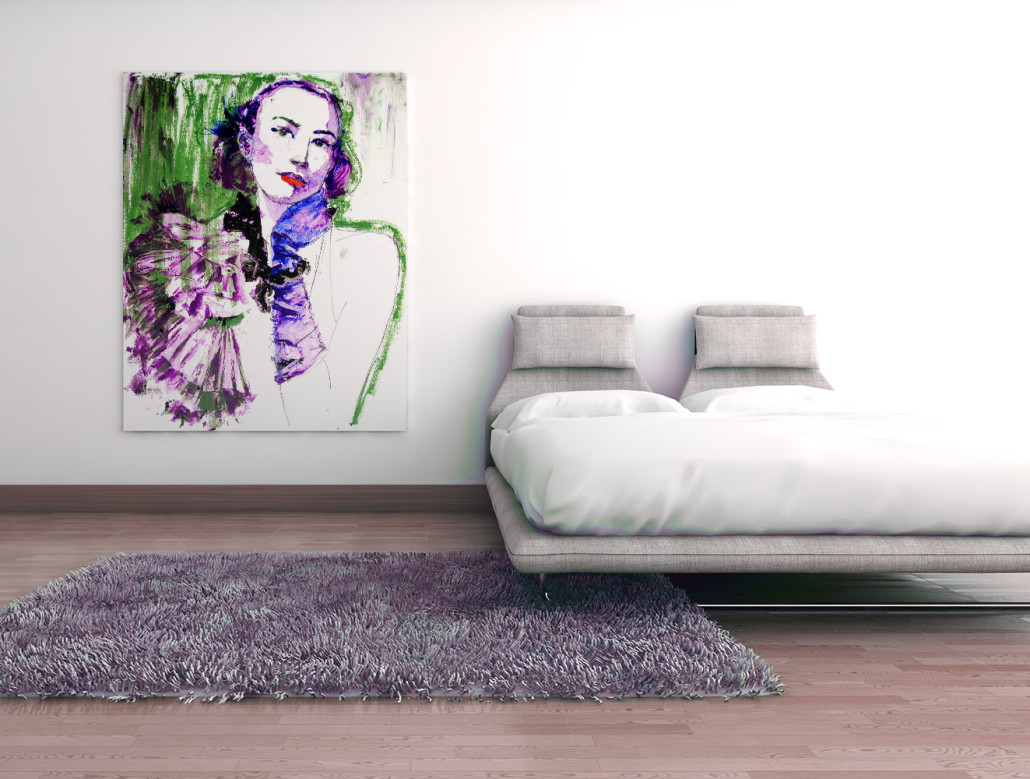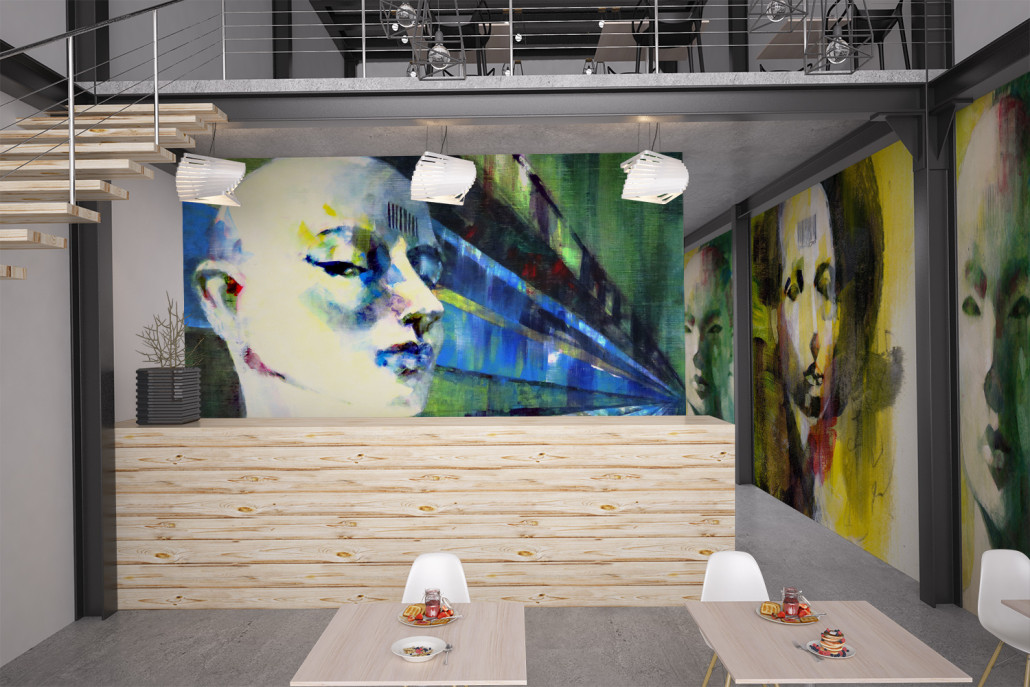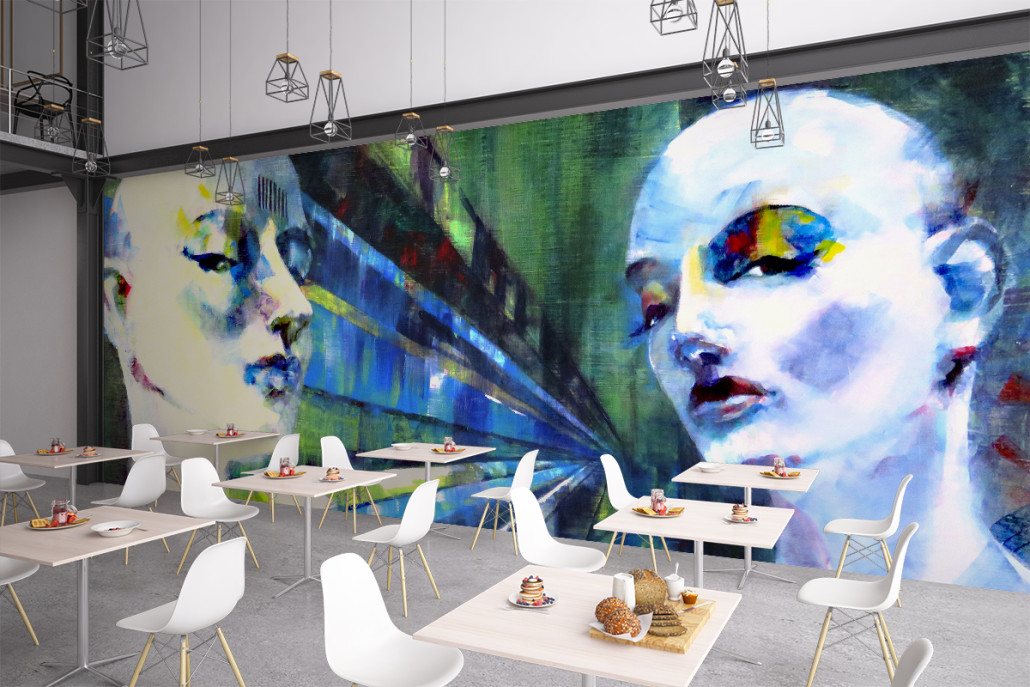 What kind of spaces do you find most intriguing? Boutique hotels, chic restaurants, a cozy cafe? What elements in your most favorite places would you want to bring into your home or creative space? Are there ways to bring those things into your life and enjoy every day? Tell me about them in the comment section below.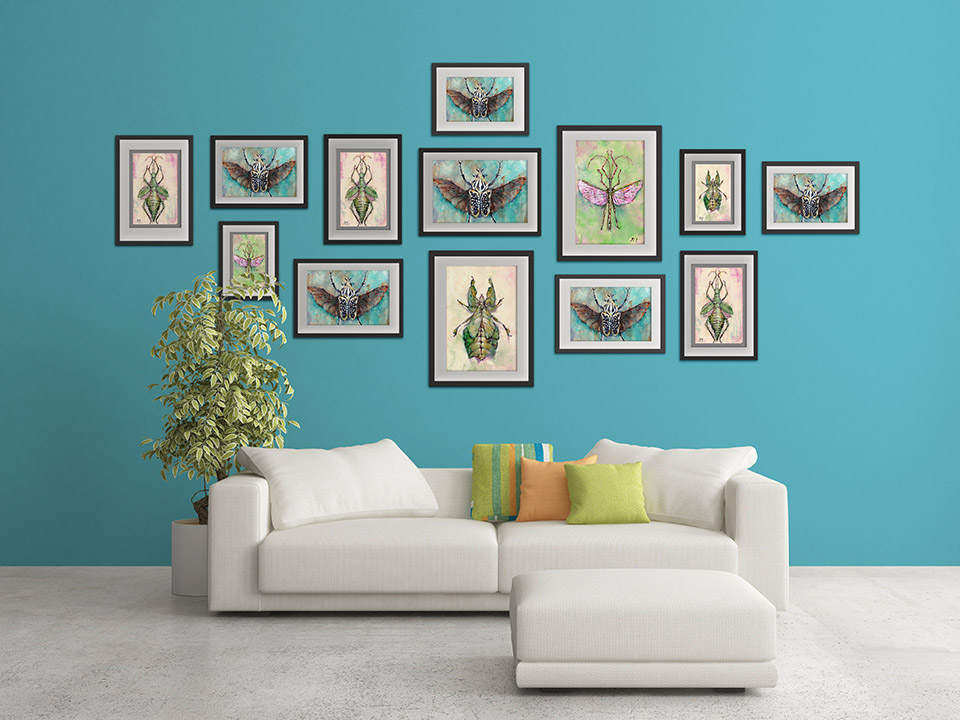 Create Your Space. Design Yourself."