Nothing helps relax more than traveling to beautiful places and sketching favorite places. I haven't

traveled

much this year as other projects are taking my attention. However, a little get away for a long weekend to familiar and laid back Savannah, Georgia was a perfect respite between projects. We stayed at a tranquil and historic

Bed n Breakfast

that was everything we wanted.

We were delayed, getting in around midnight to our room "

The Library

". A green eyed, black cat (named

Midnight

) greeted us from an above terrace as we were shown to our room. Once there, I had to peruse the book shelves for something dreamy before going to bed. "

Beetlejuice

,

Beetlejuice

…!"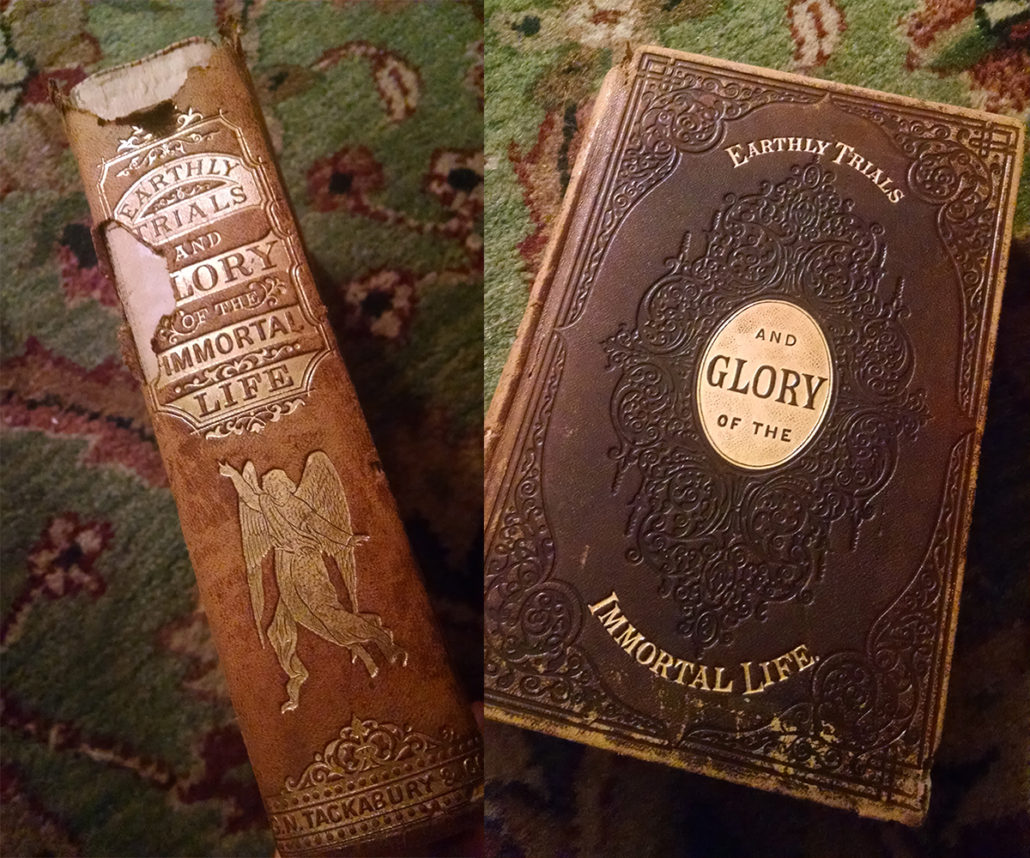 We picked the sunniest room they had, taking our time in the morning was such a luxury and I just loved the colors. You would never be able to find this particular

shade

 of salmon in a million years if you tried, yet it is such a Savannah hue. The salmon, white and green were such a fresh combination, my first sketch was our room in the morning light.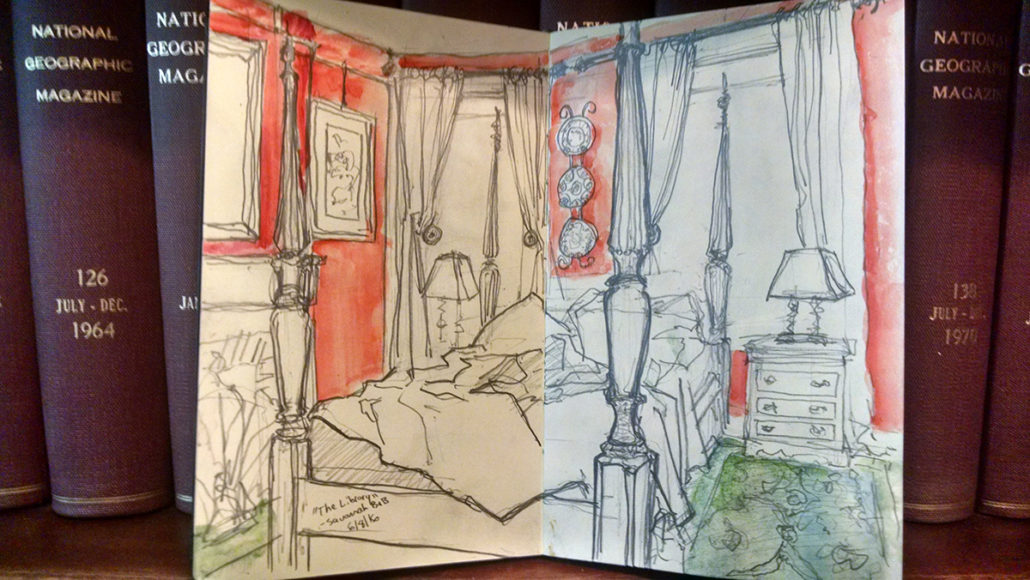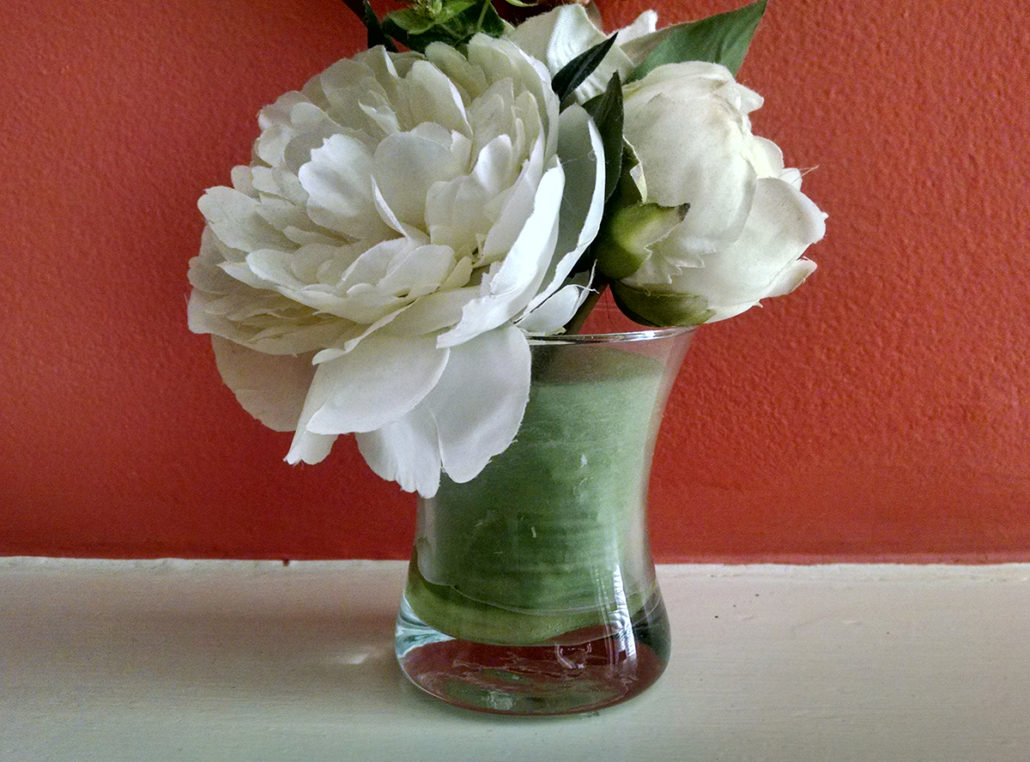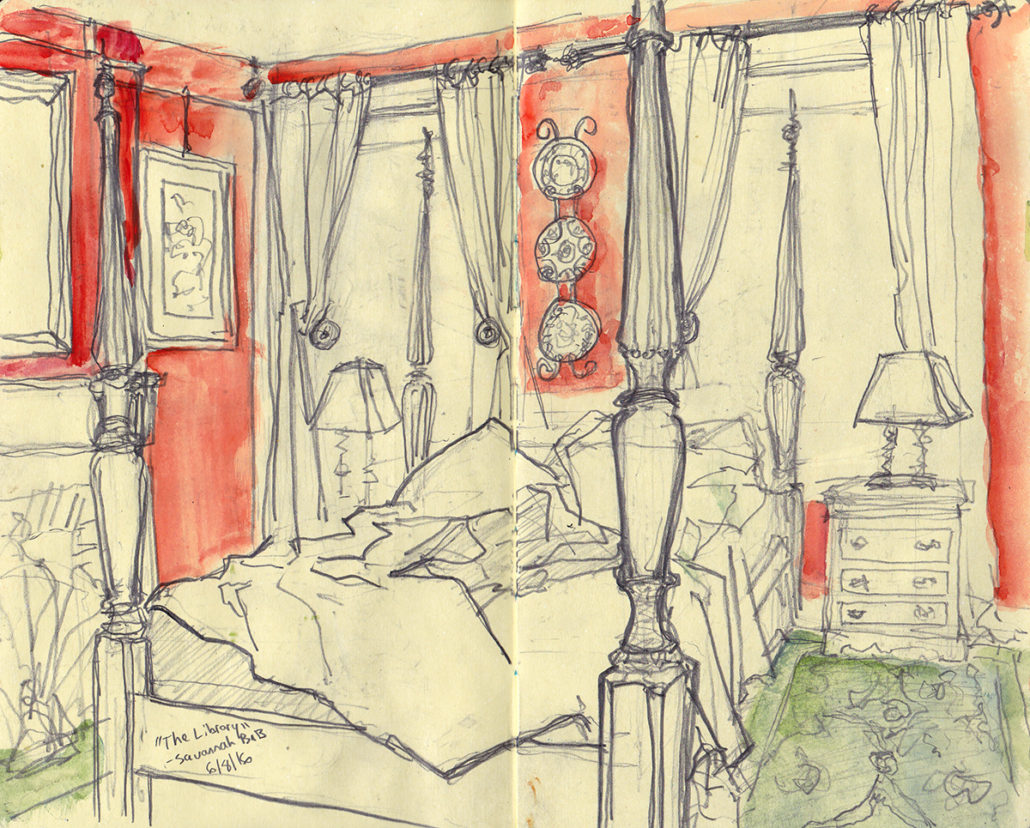 Breakfast was served in the garden with three options we could mix according to taste. The cats would come and sit near the table while we sipped coffee and took in the morning. I came back for

afternoon tea

and sketched the cats taking naps.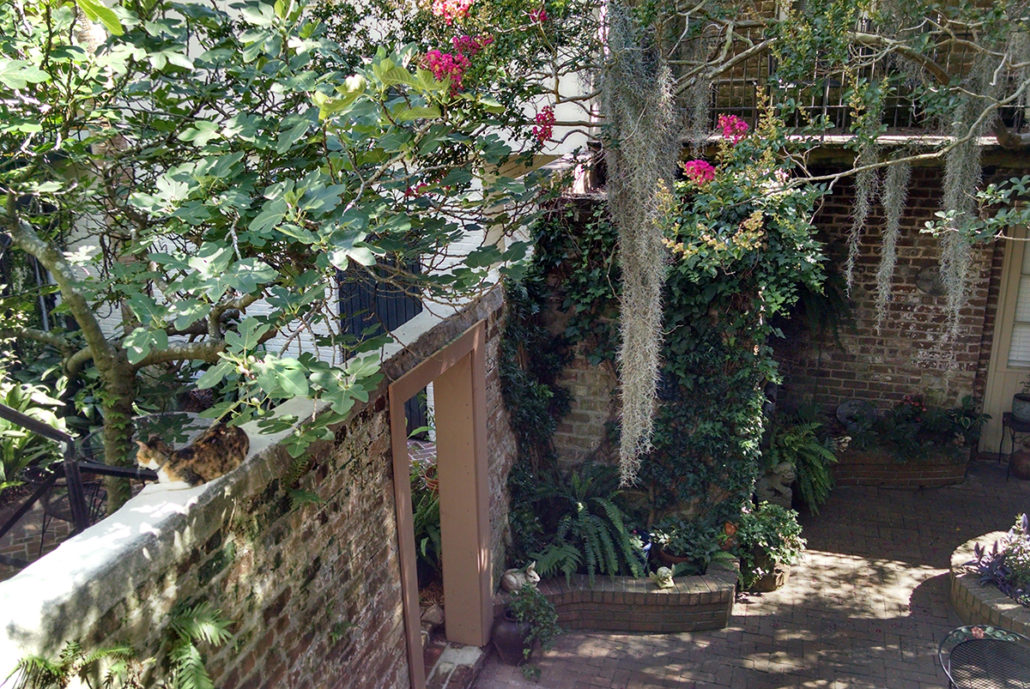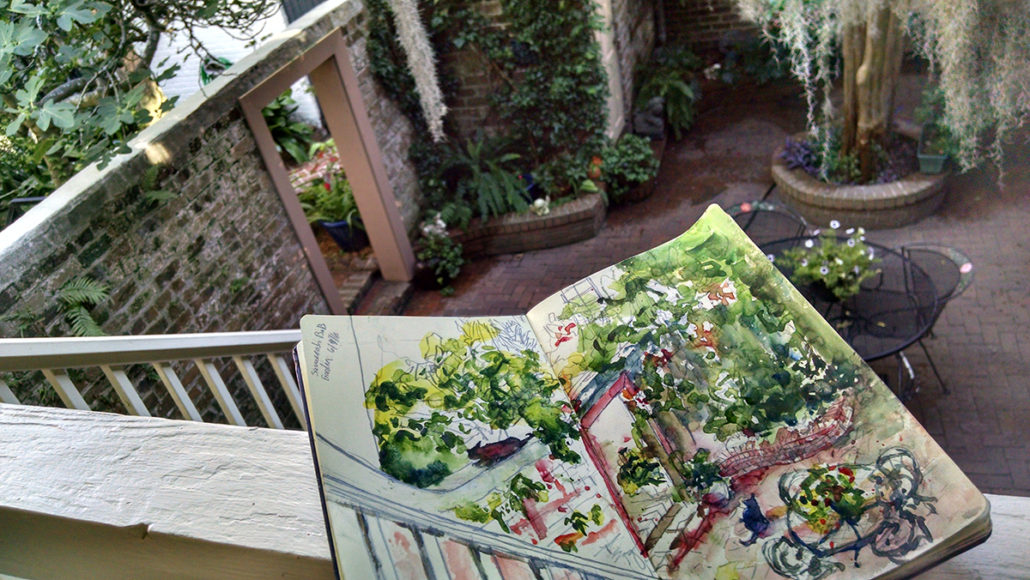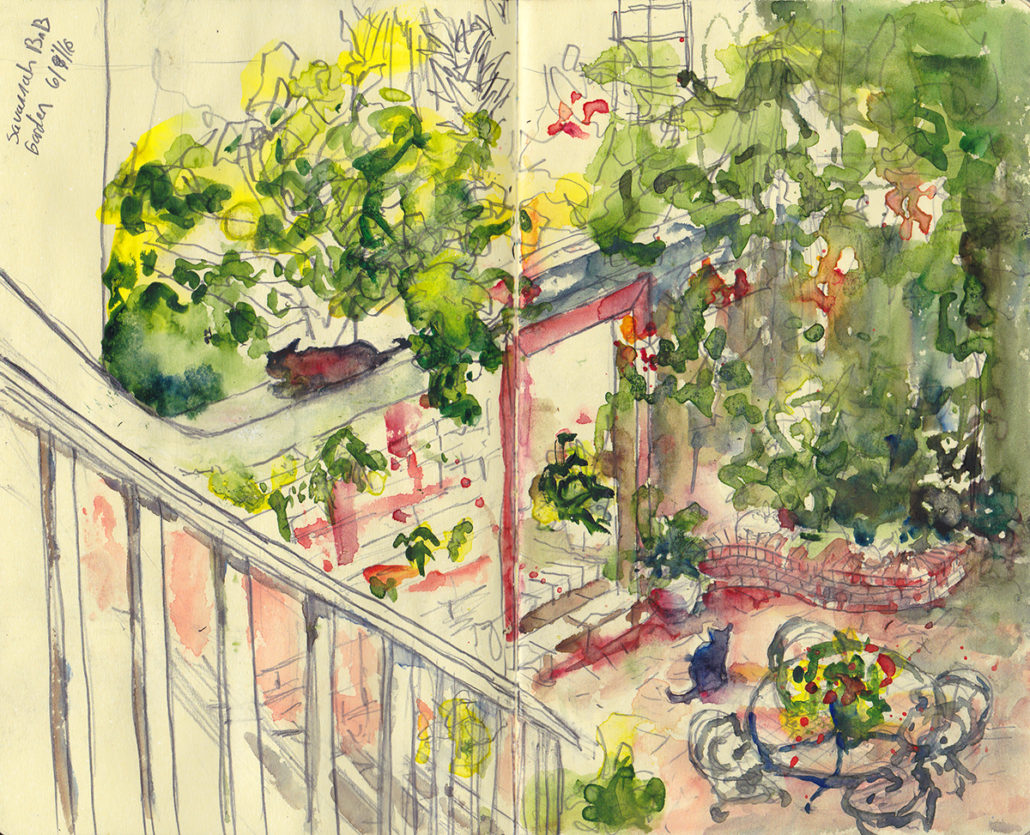 Before dinner I like to find a pub with outdoor seating and sketch from behind a glass of wine or beer. I found the Savannah

Taphouse

 with a full menu of brews on

Broughton street

and a good view of the

SCAD Theater

. My senior fashion show was in this theater, J. Alexander opened the show while

Diane von Furstenberg

,

Zac Posen

and

Andre Leon Tally

were guests of honor.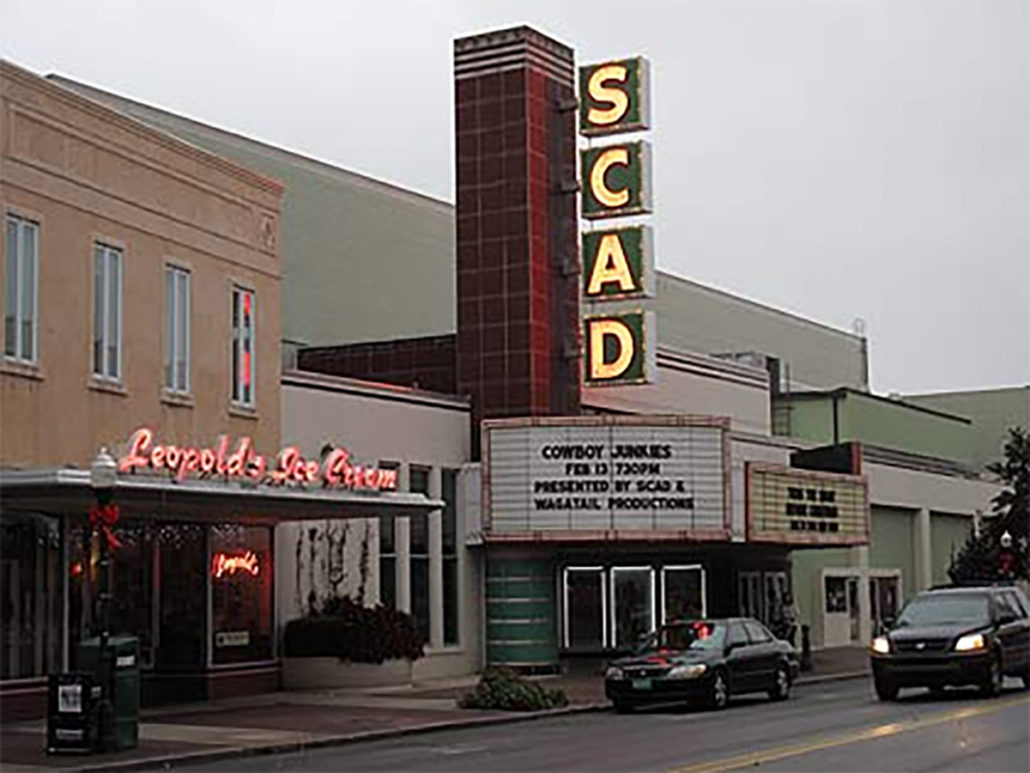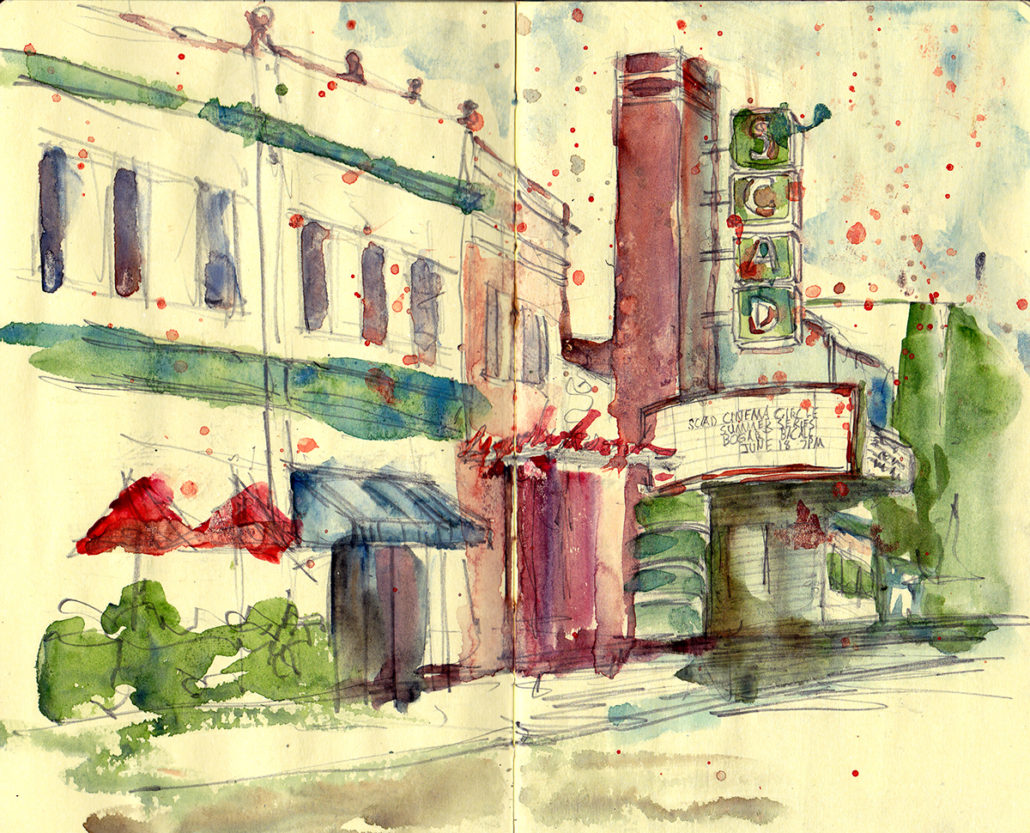 Cathedrals are a fun challenge to sketch.

St. John the Baptist

was under renovation for many years with scaffolding obscuring some part of it. On this visit I was able to stop and sketch it in the time it took two couples to get married.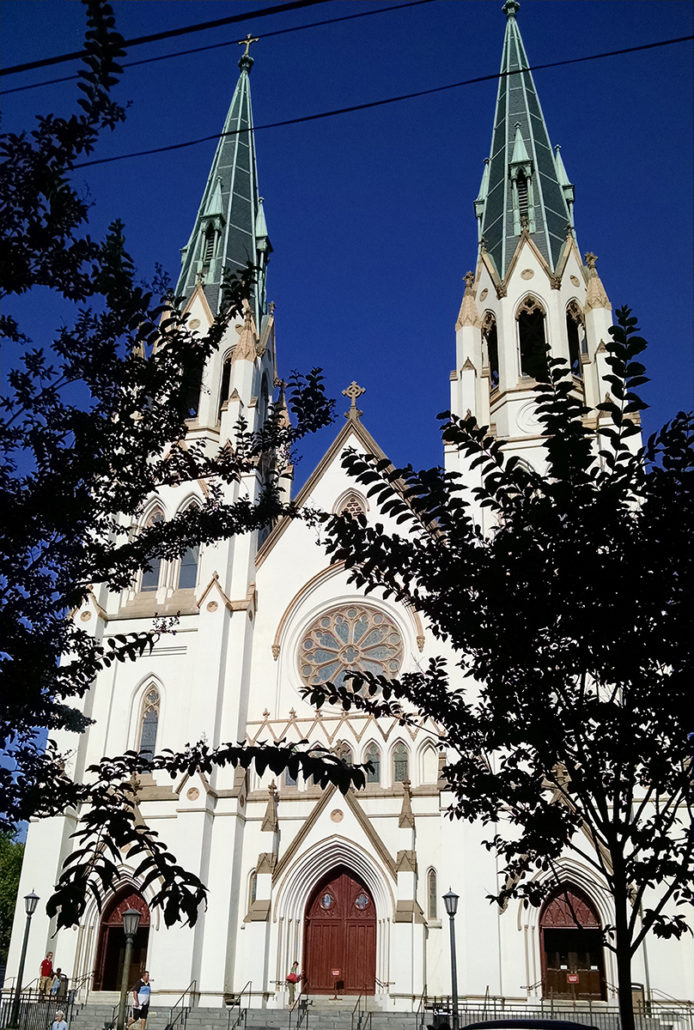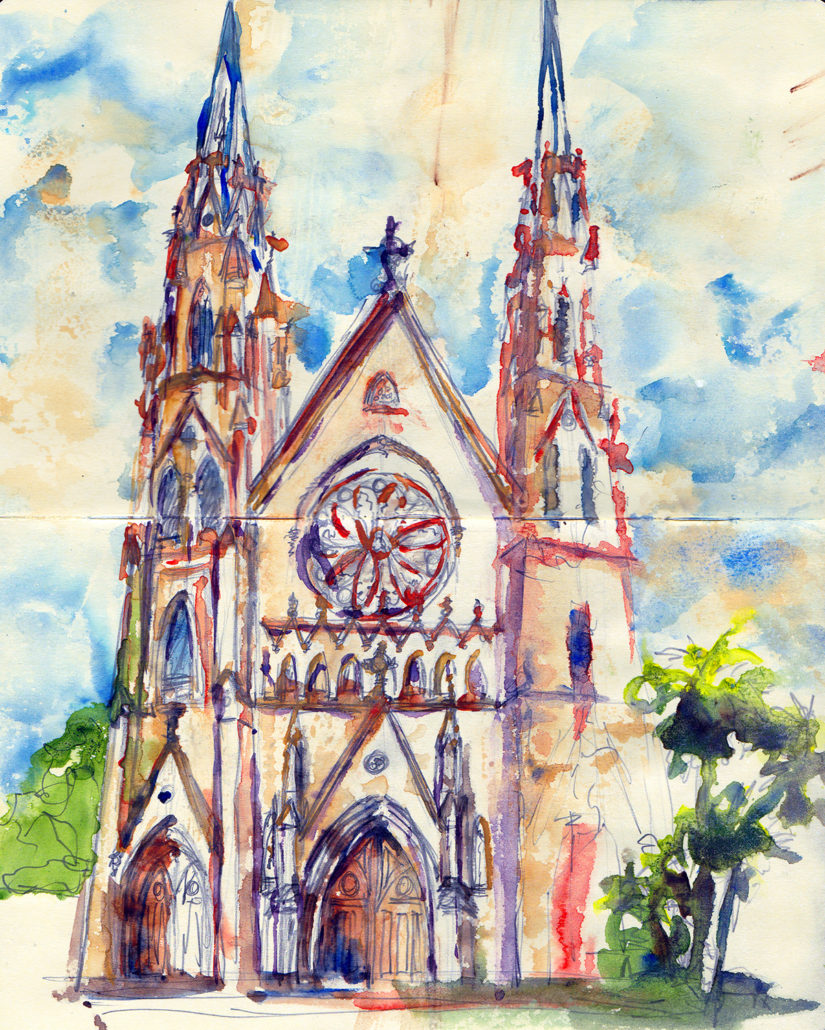 It was a short trip but I managed to get in a sketch a day. If you happen to visit Savannah, stop in at

E. Shaver Booksellers

for a cup of tea at

The Savannah Tea Room

and pick up a souvenir postcard print of one my sketches. If you do, tell Becky and Elizabeth hello for me.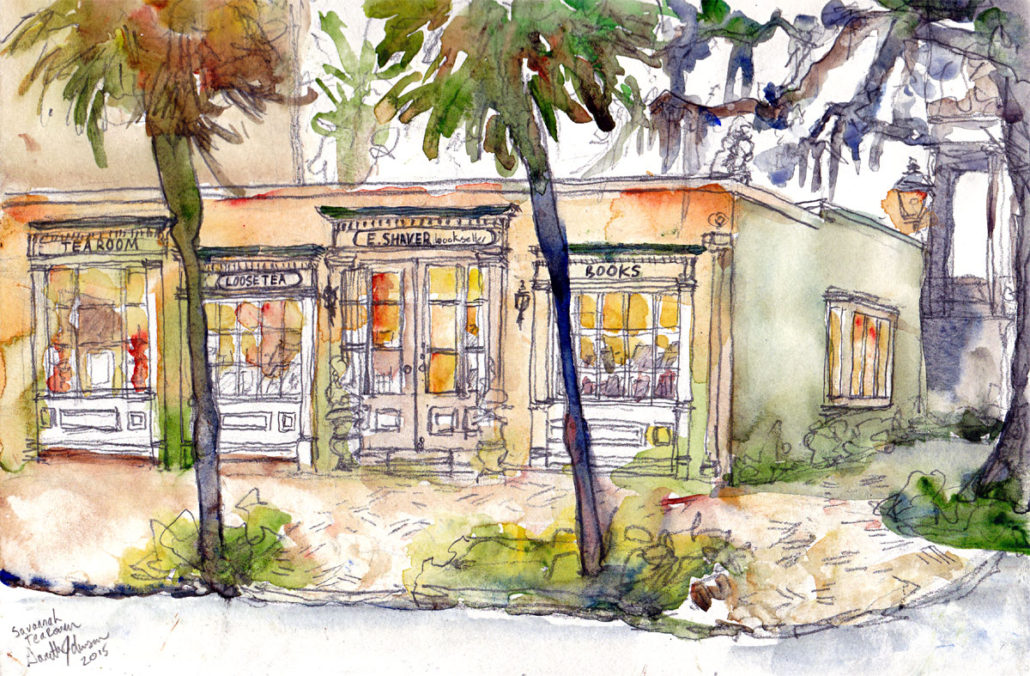 If you'd like to see some posts of past sketchy travels, follow the links below.